The place where food goes to die. Also: writer.
Work in Print
How to Invent Everything: A Survival Guide for the Stranded Time Traveler
Writer | 2018
Have you ever wondered about what you'd do if you were sent back in time? Have you ever worried that you don't know enough about how our modern technological world works to be able to rebuild it from scratch? I KNOW I HAVE. And that's partly why I wrote this my new book: a hilarious non-fiction book wrapped in a fictional candy coating. It's available for pre-order now!
---
Choose-Your-Own-Path Shakespeare
Writer | 2013 - Present
I turned Shakespeare into adventure books where you decide what happens next! To Be or Not To Be became the #1 most-funded publishing project on Kickstarter when it launched, and Romeo and/or Juliet was an instant New York Times bestseller and won an YASLA Alex Award, as a book written for adults that has special appeal to young adults!
---
The Unbeatable Squirrel Girl
Writer | 2014 - Present
The acclaimed (and Eisner-winning!) Marvel Comics series!
---
Jughead
Writer | 2016 - 2017
The Eisner-award winning run on the burger-loving teen!
---
Adventure Time
Writer | 2012 - 2014
The Harvey and Eisner-award winning run!
---
The Midas Flesh
Writer | 2014
The Midas Flesh includes both dinosaurs, space, AND gold. The complete series has been collected in these two books!
---
Machine of Death
Editor, Contributing Writer | 2010, 2013
---
Dinosaur Comics
Creator | 2003 - Present
---
Stand-alone stories
Writer | 2008 - Present
---
Current Projects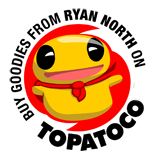 Squirrel Girl (art) by Erica Henderson, © MARVEL, Ophelia (art) by Kate Beaton, Midas Flesh (art) by John Keogh, Adventure Time (art) by Chris Houghton, © Cartoon Network